Alpha Kappa Alpha Membership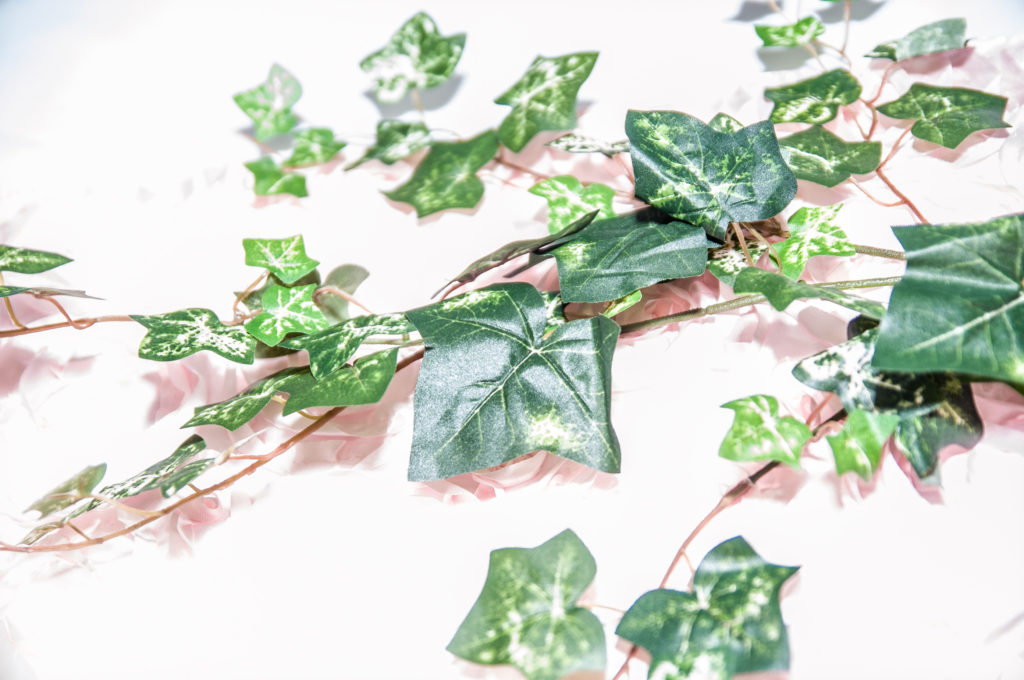 Nine Howard University students were led by Ethel Hedgeman (Lyle) into forming a sisterhood in 1908. Five years later, Nellie Quander and her gallant and visionary associates contributed the added dimension of an international organization and perpetual membership.
Please visit our international website for more information about membership.
LKO Chapter Meetings
Meetings are normally held on the 2nd Saturday of each month at 10:00 AM unless otherwise noted.

Business attire is required for all chapter meetings unless otherwise noted.
Proof of membership is required and must be verified prior to entering the meeting. If you are a visiting member, please present your most recent membership card, Ivy Leaf magazine with name and address label attached, or certificate of membership along with photo identification to the Sergeant-of-Arms upon arrival.
If you are a member of Alpha Kappa Alpha Sorority, Incorporated® and have an interest in visiting our chapter, please contact our LKO Membership Committee no later than 5 days prior to the chapter meeting date. We have a process to vet and prepare sorors which includes an electronic visitor form and a meet and greet.
Prospective Members
The Sorority's official graduate Membership Intake Process (MIP) is by invitation only through a local graduate chapter and may not be solicited. Lambda Kappa Omega hosts public events, cultural presentations, and social activities, which you may wish to attend in order to become acquainted with Sorority members and our community service activities. For additional membership questions, please contact our Membership Committee at LKOMembership@gmail.com.
We invite you to join us virtually on Friday, January 14 at 8 p.m. for our 2022 Reclamation Day event: "A Simply Pearlfect Evening with Lambda Kappa Omega!"
This event is open to only inactive and active members of Alpha Kappa Alpha Sorority, Incorporated. Proof of membership is required.
Click
here
to register.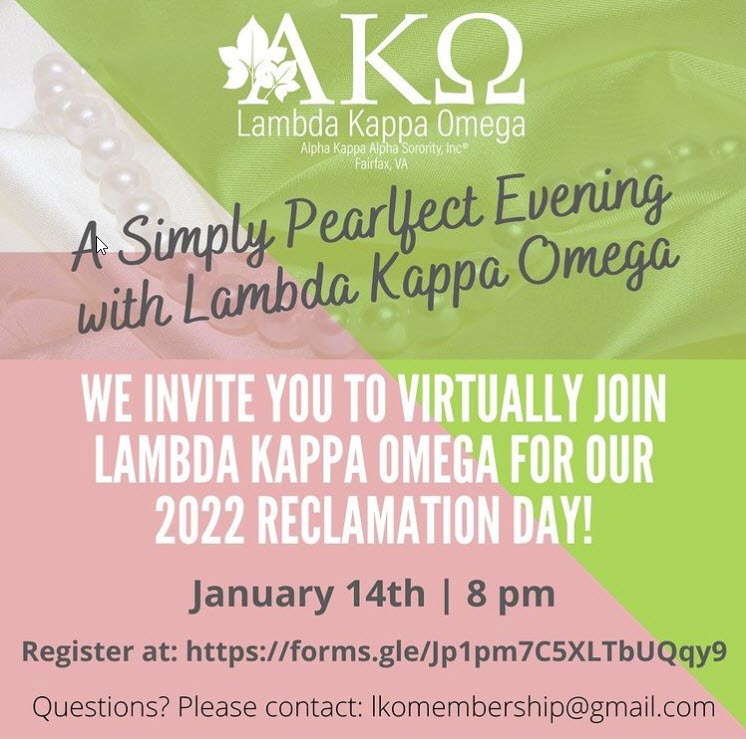 On December 15, 2019, the Lambda Kappa Omega Chapter of Alpha Kappa Alpha Sorority, Inc. welcomed 42 new pearls to the strand.